Syria Gay Girl in Damascus blog a hoax by US man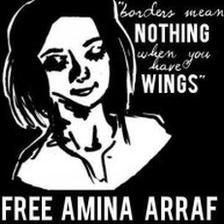 A blog purportedly written by a gay woman in Syria, which described life in Damascas amid the current political unrest, has been revealed to be a hoax.
A Girl Gay in Damascus gained a worldwide readership and was closely followed by news organisations.
But the true author has now come forward - Tom MacMaster, an American man studying in Scotland.
Many Syrian activists have reacted angrily, accusing him of trivialising or even harming their cause.
"One day if I'm kidnapped by my government, many readers won't care because I could turn out to be another Amina," wrote one Lebanese blogger.
The Gay Girl in Damascus blog, dating back to February this year, claimed to document the life of 25-year-old Amina Abdallah Arraf al-Omari, a half-Syrian, half American lesbian living in Damascus.
Entries covered her social life and relationships, but "Amina" also criticised President Bashar al-Assad and spoke about her role in the growing anti-government protests.
"What a time to be in Syria! What a time to be an Arab! What a time to be alive!" read an entry on 24 March.
"I want to rush out in the street and celebrate (and will as soon as I finish writing this)."
Blogs and social media have been a key source of information during the Middle East and North African uprisings, and the blog was soon being followed by journalists and activists around the world.
"Amina" even gave interviews to news organisations - an Associated Press reporter who corresponded at length with the blogger said her e-mails sounded very much like those of a woman in the middle of a violent uprising.
Then in a post last Monday, an entry said to be written by Amina's cousin was posted, saying she had been seized by armed men believed to be members of President Assad's Baath party.
"We are hoping she is simply in jail and nothing worse has happened to her," said the cousin, calling for help in finding out what had happened.
The news was widely reported, including by the BBC, and bloggers and activists launched an online campaign to secure her release.
But when the first photograph of the blogger was posted, it turned out to be that of a woman living in London who said she had no connection with the blog. Later, the US embassy said they had no record of a citizen with dual nationality matching Amina's identity and it emerged no-one had spoken to Amina in person.
On Sunday, an "apology to readers" appeared on the blog signed by Tom MacMaster - a 40-year-old American Middle East activist studying at Edinburgh University who said he was "the sole author of all posts on this blog".
"While the narrative voice may have been fictional, the facts on this blog are true and not misleading as to the situation on the ground," he writes.
"I do not believe that I have harmed anyone - I feel that I have created an important voice for issues that I feel strongly about."
Mr MacMaster said he had just tried to show some of the struggles of people living amid political upheaval in the Middle East and to "illuminate them for a western audience".
But political and gay activists have reacted furiously to the revelation.
"Because of you, Mr MacMaster, a lot of the real activists in the LGBT [lesbian, gay, bi-sexual and transgender] community became under the spotlight of the authorities in Syria," wrote Daniel Nassar, an editor of the Gay Middle East blog.
"You took away my voice, Mr MacMaster, and the voices of many people who I know."
BangPound, one blogger who investigated the story, wrote on Twitter: "There is no positive side effect of the Amina hoax. It did not bring attention to Syria. It brought attention to a white fantasy."
Related Internet Links
The BBC is not responsible for the content of external sites.