Lebanon: Hezbollah critic 'spied for Israel'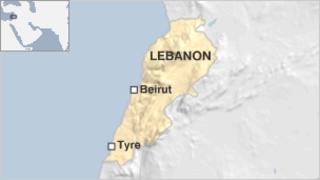 A Shia cleric has been arrested in Lebanon on suspicion of spying for Israel, Lebanese security sources say.
News agencies have named Mohamed Ali al-Husseini as the suspect, but the authorities have not officially confirmed his identity.
Sheikh al-Husseini is known to be critical of Hezbollah, the Syrian-backed Shia militia and movement.
Several prominent Lebanese figures have been arrested over the last two years, accused of being spies for Israel.
The suspect was picked up at his home in the city of Tyre, in the south of the country, report said.
He leads an organisation called the Arab-Islamic Resistance, which is thought to number around 1,500 fighters.
Others detainees accused of spying include members of the army, politics and business.
President Michel Suleiman has called for severe punishment for the alleged spies. He has said that he would sign a death sentence if one is handed down by the courts.
Although several of the accused have received death sentences, none have been carried out.
Israel has not commented on any of the arrests individually, but security officials admit they have weakened its network of spies in Lebanon.
Hezbollah and Israel fought an inconclusive war in 2006. Since then the border has remained generally quiet, but it remains very tense.