Al-Jazeera: Dorothy Parvaz free after Syria detention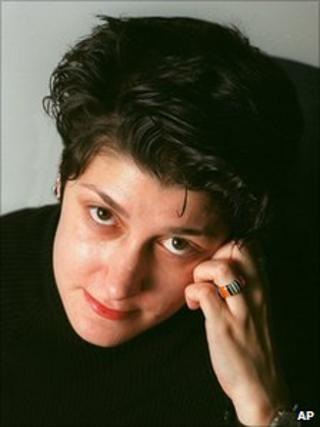 An al-Jazeera journalist detained in Syria three weeks ago has been released and is safe and well in Qatar.
Dorothy Parvaz had been deported to Iran, her family and al-Jazeera said.
The Syrians say she was travelling on multiple passports, including an expired Iranian passport. Iran does not recognise dual nationalities.
An Iranian official said she had been held so her passport could be verified. She had been on assignment to cover protests against the Syrian regime.
Ms Parvaz, 39, has Iranian, Canadian and US citizenship. She joined al-Jazeera's English-language TV service last year.
She was allowed no contact with the outside world during her detention, the Qatar-based network said.
'Illegal entry'
The Syrian embassy in Washington said last week Ms Parvaz had tried to enter Syria illegally on an expired Iranian passport with tourism declared as the reason for travel, but that she later admitted to providing false information to authorities.
On Wednesday, an Iranian official confirmed she had been held there.
"This person travelled to Syria where they had objections related to her entry and passport and since she is a Canadian-Iranian national, she was sent to Iran," said Tehran prosecutor Abbas Jafari Dolatabadi, reports Iran's official Irna news agency.
"The al-Jazeera journalist was referred to Iranian authorities and after verification it appeared that there were no problems with her passport and she was freed on Tuesday."
An Iranian foreign ministry spokesperson referred to Ms Parvaz on Tuesday, but stopped short of saying she was being held in the country.
Ramin Mehmanparast said Ms Parvaz "did not have a work permit" and had attempted "to enter a country on two illegal counts".
Her father Fred Parvaz told the BBC World Service: "There was no explanation of why she was detained, and why it took so long for her to be released."
Following Ms Parvaz's release, her fiance Todd Barker posted on Facebook: "She is safe in Doha and will be coming to Vancouver, BC, soon. We can't wait to see her."
He told Canadian Press she had told him she had been "treated very well, she was interrogated, but she's fine".
Iran and Syria have close ties. Syria has banned foreign journalists from entering the country since starting its crackdown on anti-government protests.
The US state department has accused Iran of providing support to Syrian President Bashar al-Assad's attempts to subdue the internal unrest.