Facebook inspires Israeli couple to name baby 'Like'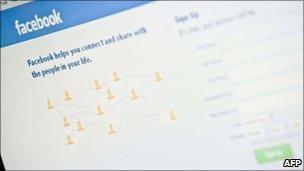 An Israeli couple have named their baby daughter Like, taking inspiration from the Facebook social networking site, Israeli media say.
Lior Adler and his wife Vardit said they were looking for a name that was "modern and innovative".
Facebook allows users to "like" their friends' statuses, pictures and posts.
Like Adler's father said originality was a key factor in the choice and said he had checked no-one else in Israel had the same name.
"In our opinion it's the modern equivalent of the name Ahava [Love]," he said, according to Israeli newspaper Maariv.
"It's just my way of saying to my fantastic daughter, 'Love'."
According to the Haaretz newspaper, the most popular names for girls in Israel currently are Noa, Maya and Tamar.
Like, however, will not be alone within her family with her unusual name.
Both parents enjoy cooking and named one of their daughters Pie - using the English word for the name - and Dvash, Hebrew for Honey, according to Maariv.
Like's father said that when he announced her arrival on Facebook she was very popular.
"When I posted her picture and name on Facebook I got 40 'likes'," he told the newspaper.
"Considering that I have only a little more than 100 friends on the network that's a lot."
Related Internet Links
The BBC is not responsible for the content of external sites.