Emirates ship MV Arrilah-I freed from pirates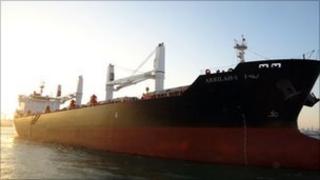 Special forces from the United Arab Emirates have freed a ship hijacked by pirates in the Arabian Sea, according to state media reports.
The WAM news agency said the hijackers surrendered after the troops stormed the bulk carrier MV Arrilah-I, backed by air force units.
It had been seized on Friday while sailing from Australia to the UAE.
It is not know who hijacked the vessel, but Somali pirates have seized dozens of ships south-west of the Arabian Sea.
The bulk carrier's owner, a subsidiary of the Abu Dhabi National Oil Company, said all the crew were safe and well.