Jerusalem bus bomb Briton named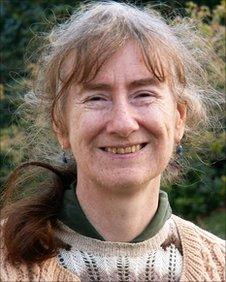 A British woman who died when a bomb exploded at a crowded bus stop in Jerusalem on Wednesday has been named by the Israeli Foreign Ministry.
Mary Jean Gardner, a 59-year-old British national, was studying at the Hebrew University in Jerusalem.
Thirty people were also injured by the bomb, which was left in a bag on a pavement near the central bus station.
UK Foreign Secretary William Hague told MPs the attack had been a "shocking and despicable act of terrorism".
He added: "I condemn this attack in the strongest terms and call for those responsible to be held to account."
Everything possible was being done to assist the victim's family and those who had been travelling with her, Mr Hague said.
Ms Gardner, an evangelical Christian and bible translator, leaves behind her parents who live in Orkney, according to the Press Association.
She had spent much of her life living in Togo, west Africa, where she worked for Wycliffe Bible Translators.
Executive director Eddie Arthur described her as a "lovely lady who was very popular".
He said: "Mary worked with Wycliffe in Togo since 1989 where she was part of a team translating the New Testament into a language called Ife.
"The New Testament was finished in 2009 and Mary had then gone on to work helping other people.
"She was in Israel for six months studying Hebrew in order to go back to Togo to translate the Old Testament.
"Mary was an extremely popular and competent colleague and we valued her very highly.
"She will be sorely missed by her ex-pat colleagues and colleagues from Togo."
BBC correspondent in Jerusalem Wyre Davies says the attack came as a shock as it was the first major bombing in Jerusalem in nearly seven years.
"It feels and always looks like a very safe city... a lot of tourists, including those from Britain, had returned in recent years.
"So this is a shock, not just on a personal level for her family and, of course, for all those injured, but also for the city."
Witnesses said the force of the blast shook buildings over a wide area.
Palestinian Prime Minister Salam Fayyad condemned the bombing, calling it "a terrorist attack".
Israeli Prime Minister Benjamin Netanyahu pledged to respond "vigorously and responsibly" to the attack.
US President Barack Obama also condemned it "as well as the rockets and mortars fired from Gaza in recent days".
The bombing comes amid heightened tension in the Gaza Strip.
The BBC's Jon Donnison, in Gaza, says none of the militant factions there has said it was involved in the Jerusalem attack.
But an Islamic Jihad leader said a Palestinian attack would be a "natural response" to this week's Israeli strikes in Gaza.
On Wednesday, Israeli military aircraft launched strikes east of Gaza City after Palestinian militants fired two rockets into southern Israel.
Hamas government spokesman Taher Nono has refused to comment on the explosion.