Lebanon: Estonian tourists kidnapped in Bekaa Valley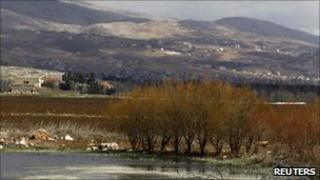 Seven Estonian tourists have been kidnapped while cycling in the Bekaa Valley in eastern Lebanon.
The army has now begun searching for the group, who had entered Lebanon legally from Syria earlier in the day.
They were in the town of Zahle when they were seized by men in a car and two vans.
It is not clear whether the kidnapping is politically motivated. The Bekaa Valley is a stronghold of the Islamist Hezbollah movement.
During Lebanon's civil war, at least 88 foreigners were taken hostage between 1984 and 1990, including the journalist John McCarthy and peace envoy Terry Waite.
The Bekaa Valley is known for lawlessness, drug trafficking and feuds between the powerful clans which control the region's hashish plantations.
The tourists' abandoned bicycles were found near the industrial complex in Zahle where they were abducted.