Rodin sculpture stolen from Israel Museum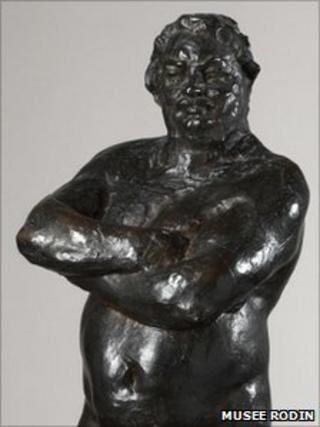 A statue by French sculptor Auguste Rodin was stolen during the Israel Museum's recently completed renovation, the museum has said.
The nude bronze of French novelist Honore de Balzac was one of a series of four for a Balzac monument in Paris.
It was donated to the museum by the Jewish American songwriter Billy Rose in 1966. Independent estimates put its value at about $350,000 (£220,000).
Rodin is renowned for masterpieces such as The Thinker and The Kiss.
The stolen statue is 50in (127cm) tall and weighs 140lb (65kg). It was moulded by Rodin in 1892 and cast sometime in the decade following his death in 1917.
In a brief statement issued on Wednesday, the museum said the theft was discovered three months ago and immediately reported to police.
It declined to comment on its security arrangements.