North Yemen forces fired on protesters, say rebels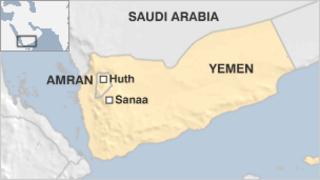 Houthi rebels in north Yemen say the armed forces have fired on their anti-government protest.
The Shia rebels claim two people were killed and at least seven were injured in the incident in the northern province of Amran, reports say.
There have been many anti-government protests in recent weeks, mainly focused in cities of Sanaa and Aden.
Demonstrators want the resignation of President Ali Abdullah Saleh, who has ruled since 1978.
Support for protests
Thousands of people are reported to have gathered in the town of Harf Sufyan, near Huth, in a peaceful protest calling for political change and an end to corruption.
A rebel spokesman told Reuters news agency that the military had fired rockets at protesters from an army base.
The government and the Houthi rebels, members of the Zaidi Shia sect, have been observing a truce, although there are occasional clashes.
The Houthi announced their support last month for anti-government protests which have been inspired by the uprisings in Egypt and Tunisia.
In the capital Sanaa, thousands of people are reported to be out on the streets again for another demonstration.
The president has said he will not seek another term in office in 2013 but last week he vowed to defend his regime "with every drop of blood."
On Thursday, opposition and religious leaders proposed a plan which would involve Mr Saleh stepping down by the end of the year, in a peaceful transition.
There has not yet been any government reaction to that proposal.