Israeli settlements: 14 East Jerusalem homes approved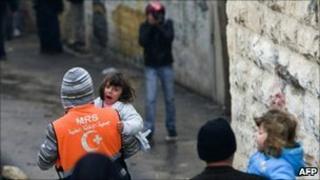 The Jerusalem municipality has approved the construction of 14 apartments for Jewish settlers in an Arab neighbourhood of East Jerusalem.
The plans relate to the site of an old Israeli police station in Ras al-Amud, just outside Jerusalem's Old City.
Opposition city councillors criticised the move, but the municipality said the plans met all conditions.
US-brokered peace talks between Israel and the Palestinians stalled late last year over settlement building.
Palestinians have refused all direct contact with Israel until construction is frozen.
Nearly half a million Jews live in more than 100 settlements built since Israel's 1967 occupation of the West Bank and East Jerusalem.
They are held to be illegal under international law, although Israel disputes this.
The Palestinians oppose any expansion of the Jewish presence in East Jerusalem because they hope to establish their future capital there.
The Haaretz newspaper in Israel said the plan was to link up the Ras al-Amud housing with the adjacent Jewish enclave of Maale Zeitim, where more than 100 families now live.
Opposition city councillor Yosef "Pepe" Alalu of the left-wing Meretz party condemned the decision.
"Here we finally had a large public building that could have provided an answer to the problems of the eastern part of the city - for instance, as a school. Instead, they're giving another 14 apartments to the settlers in order to Judaise Ras al-Amud," he was quoted as saying by Haaretz.
The Jerusalem municipality said the plan was submitted by private developers in December 2009 and had received all the necessary approvals.