Baghdad hit by fresh car bombings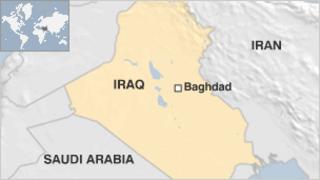 A series of car bombings across Baghdad has killed at least four people and wounded a number of others, Iraqi officials say.
One attack targeted a police patrol, another bomb went off near a hotel and a third is reported to have been aimed at a bus carrying Iranian pilgrims.
Last week, more than 150 people were killed in a wave of bombings in several Iraqi cities.
The targets of those attacks were security forces and Shia pilgrims.
Overall, violence in Iraq has fallen sharply since the height of the sectarian killings of 2006-07.
But shootings and bombings remain a daily occurrence.
US forces formally ended their combat operations last August, ahead of a planned full withdrawal from Iraq later this year.