Israeli army uses Facebook to expose draft dodgers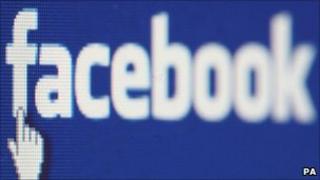 The Israeli army has come up with a novel way of exposing women who lie about their religious background in order to avoid military service.
It is using the social networking site Facebook to check up on them.
More than 1,000 women have been tracked down after they falsely claimed they were exempt from the draft because they were Orthodox Jews.
The site revealed information about the women's habits and social lives which showed they were lying.
Military service is compulsory for most Israelis over the age of 18 - three years for men and two years for women.
But, often to the annoyance of those who do serve, people can cite a variety of reasons to avoid joining up. One of them is an exemption for Orthodox, or religiously observant, Jews.
Using Facebook, the Israeli army has a new way to confirm if such claims are genuine.
A senior officer said they had found examples of young women who had declared themselves exempt posting photographs of themselves on Facebook in immodest clothing, or eating in non-kosher restaurants.
Others were caught by responding to party invitations on Friday nights - the Jewish Sabbath.
It is estimated that more than 35% of Jewish women in Israel do not join the army, because they say they are religious - but the army suspects that thousands of them are, in fact secular and eligible to serve.
Non-observant women who avoid military service can technically be convicted of a criminal offence - but the army says that has not yet happened.