Dissident al-Dustour editor sacked ahead of Egypt poll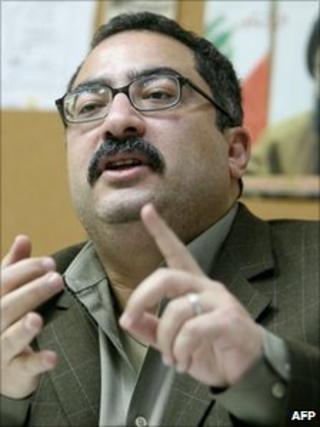 The editor of Egypt's independent al-Dustour newspaper, Ibrahim Eissa, has been sacked by the paper's publisher.
Mr Eissa said he was dismissed hours after being told not to run an article by leading opposition figure Mohamed ElBaradei.
Critics say the move aims to restrict media freedoms ahead of Egypt's parliamentary elections next month.
Dozens of journalists at the newspaper have been staging a sit-in in protest at the dismissal.
Outspoken critic
Mr Eissa, who is known for his satirical columns against the government, said he was not given the exact reasons for his sacking, but that his dismissal came "hours after the publishers told me they didn't want me to run an article written by Mohamed ElBaradei."
Mr ElBaradei, the former head of the International Atomic Energy Agency, has emerged as a prominent opposition figure since returning to Egypt in February.
Al-Dustour was bought in August by another opposition leader, Elseyed el-Badawi, a business tycoon who leads the al-Wafd Party.
The Wafd party has refused to back Mr ElBaradei's call to boycott the upcoming elections, which critics expect will be marred by widespread fraud.
The sacking comes as uncertainty grows over Egypt's political future, with parliamentary elections less than two months away and presidential elections set for next year.
"There have been fears in Egyptian journalism circles at what is described as the government's intention to narrow the margin of freedom of expression available before the [parliamentary] elections," the web-based al-Azma TV channel noted on its site.
In 2008, Mr Eissa was sentenced to two months in prison on charges of insulting President Hosni Mubarak after he reported about his health. Mr Mubarak later pardoned him.
President Mubarak, 82, has not yet announced whether he will run for a sixth term in 2011. Many believe his son, Gamal, is being groomed to succeed him.