Syrian teachers fired over Facebook beating video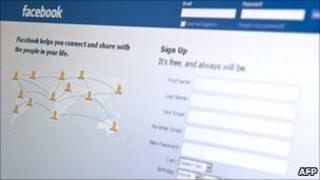 Two Syrian teachers have been fired and banned from working with children after a Facebook group posted a video of them abusing young students.
The video shows the two female teachers beating the children on their hands and on the soles of their feet with sticks.
Syria's education ministry opened an investigation into the case after the video caused outrage in the country.
The teachers were tracked down to a school in Aleppo in northern Syria and dismissed.
During the investigation, it emerged that the pair had already been disciplined in 2004, following similar complaints about their treatment of children.
In a statement issued on Saturday, Syria's education ministry said it was "determined to stop any future cases of child abuse".
Facebook campaign
The case came to light three weeks ago after a group posted the video on Facebook, appealing to the public to "help us expose the identity of the two teachers who abused our children".
The children can be seen crying and wincing in pain as the teachers repeatedly strike them on their hands and feet.
In one case, a child is made to hold up the legs of a fellow classmate so the teacher can beat him on the soles of his feet.
It is unclear who shot the footage, which provides a clear view of the two women.
Although the Syrian authorities block access to Facebook, residents routinely get around the restrictions by using proxy addresses, says the BBC's Lina Sinjab in Damascus.
The use of physical punishment in schools has been banned for many years in Syria, but occasional reports of abuse emerge from the country's state schools, our correspondent says.
This year, the government introduced a new teaching system at the elementary school level, which aims to make the instruction more interactive and empowering of students, she adds.