Mexico City metro: Shock, grief, anger in Mexico over metro crash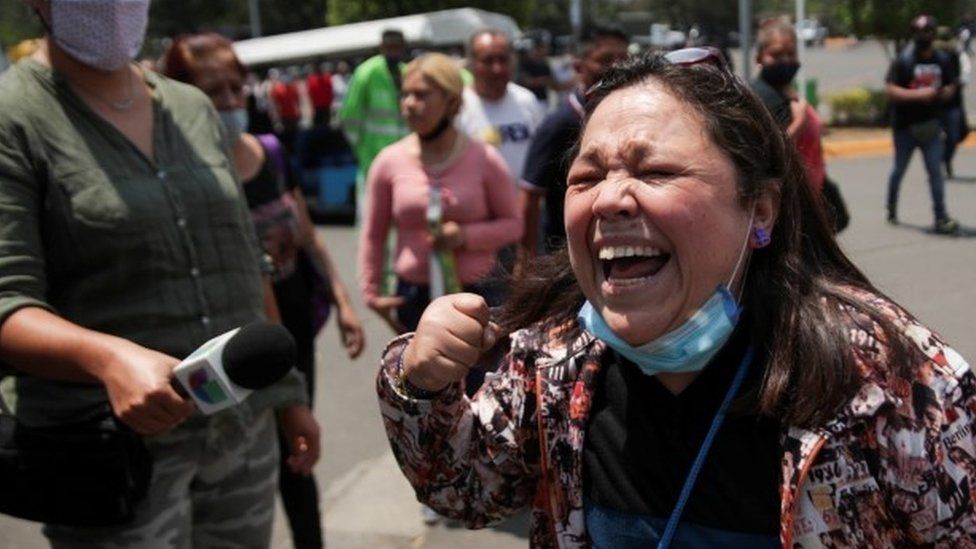 There has been rising anger in Mexico over the collapse of a metro overpass in Mexico City.
President Andrés Manuel López Obrador said "nothing would be hidden" while the mayor said an external company would be involved in the inquiry.
But family members have been getting increasingly frustrated waiting for information on relatives.
People have held protests calling for culpability as the country comes to terms with the deadliest incident in decades for the city's metro system.
Photos subject to copyright.