São Paulo fire: Search for victims called off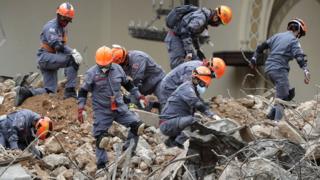 Officials in the Brazilian city of São Paulo have called off the search for victims of a fire in a 26-storey building which collapsed.
The state governor said two weeks after the disaster that four people were still unaccounted for.
On Saturday, the bodies of 10-year-old twin boys were found.
The building had once been São Paulo's police headquarters but at the time of the fire some 250 people were squatting there.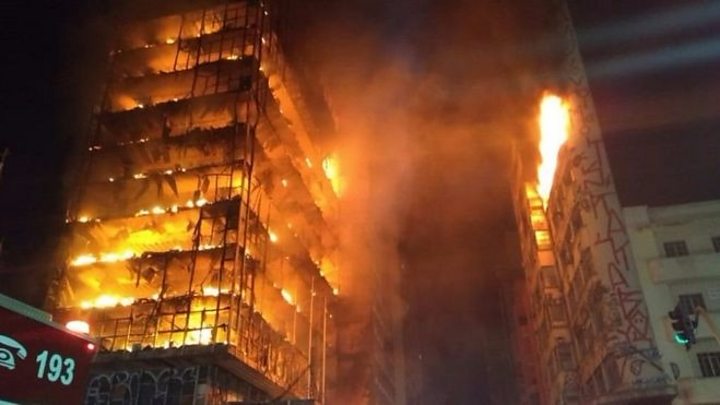 Firefighters combing the ruins of the Wilton Paes de Almeida building recovered the remains of four people, including the twins.
"We do not expect to find anything more," São Paulo state governor Mario Franca told reporters at the scene.