Hurricane Irma: Which areas are at risk?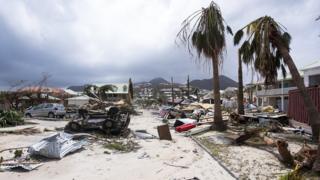 As Hurricane Irma leaves a trail of deadly destruction across the Caribbean, forecasters projecting the path of the powerful storm are warning of further devastation.
Although Irma has been downgraded to a category four storm - from the highest-ranking category five - officials warn that it remains "extremely dangerous" and several areas are still at risk.
The US state of Florida has declared a state of emergency ahead of possible landfall on Sunday.
With some places, such as Barbuda, left "barely habitable" by the hurricane, which areas are now bracing themselves for Irma's ferocity?
---
Cuba
Population: 11 million
Key facts: one of the world's last planned economies; a producer of sugar, tobacco and coffee, with a big tourist industry; there are fears that crops could be damaged in a country that already has food insecurity
Hurricane prediction: tropical storm conditions are expected to begin on Friday
---
Bahamas
Population: 350,000
Key facts: an archipelago of more than 700 islands and islets, which attracts millions of tourists per year; it relies heavily on food imports from Florida, which could also be badly affected by the storm
Hurricane prediction: the worst of the high winds is expected to pummel low-lying, south-eastern coastal areas - where a huge evacuation has been ordered. Some areas are thought to be at risk of a storm surge of up to 6m (20ft)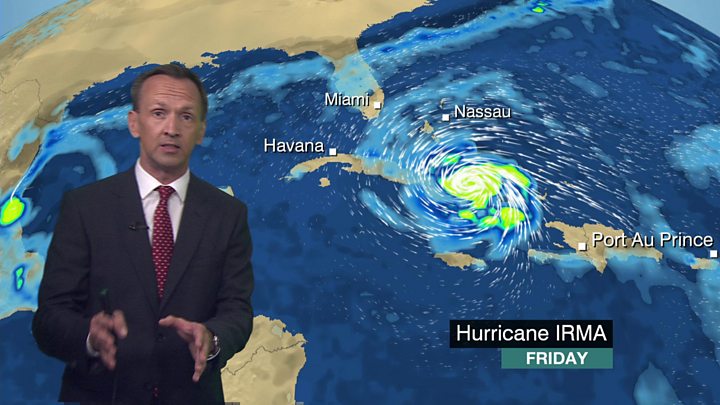 ---
Florida
Population: 21 million
Key facts: extremely popular tourist destination, with its economic capital in Miami; surpassed New York to become the third most populous US state in 2014; in 1999, Hurricane Floyd caused the evacuation of hundreds of thousands of people in the state but the storm narrowly missed Florida and came ashore in North Carolina
Hurricane prediction: warnings that Irma could make landfall in the state on Sunday; about 500,000 people were told to leave south Florida, facing jammed roads and congested airports. The National Weather Service said there was a possibility that South Florida "may be uninhabitable for weeks or months".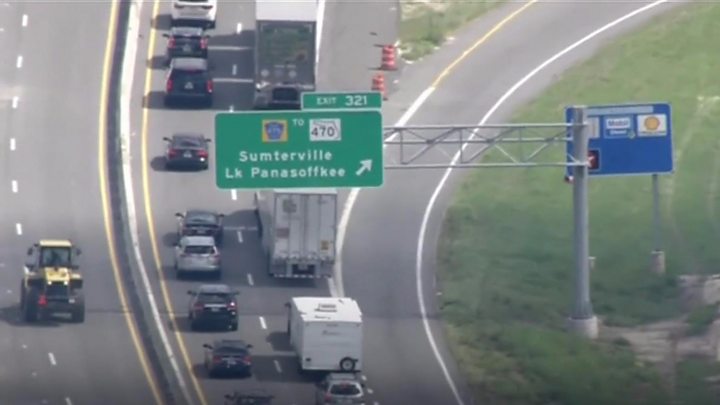 Georgia
Population: 10.3 million
Key facts: the south-eastern US state is the largest state east of the Mississippi River; it boasts 160km (100 miles) of coastline and an abundance of farmland; in 2016, three people died after a state of emergency was declared in Georgia due to the arrival of Hurricane Matthew
Hurricane prediction: like Florida, Georgia is forecast to be in the line of the storm and is preparing for strong winds and possible flooding this weekend. The governor of Georgia has issued a mandatory evacuation order for the city of Savannah and other coastal areas
South Carolina
Population: 4.9 million
Key facts: the state adjoins the Atlantic and is criss-crossed by dozens of rivers and marshes that are regularly prone to flooding
Hurricane prediction: Parts of the state could be hit early next week by dangerous winds and heavy rain, forecasters say, but the port city of Charleston is now predicted to escape the worst of the storm. President Trump has declared an emergency in the state
---
North Carolina
Population: 10.15 million
Key facts: also adjoining the Atlantic, it has been estimated that floods and hurricanes cost the state more than $1m a year. It is also estimated that 356,000 people live in flood-hazard areas
Hurricane prediction: Although forecasters say the threat posed by Irma will decrease as it moves northwards, forecasters say storm surge can still pose a major threat in addition to damage caused by winds and rainfall flooding
Which areas have already been hit?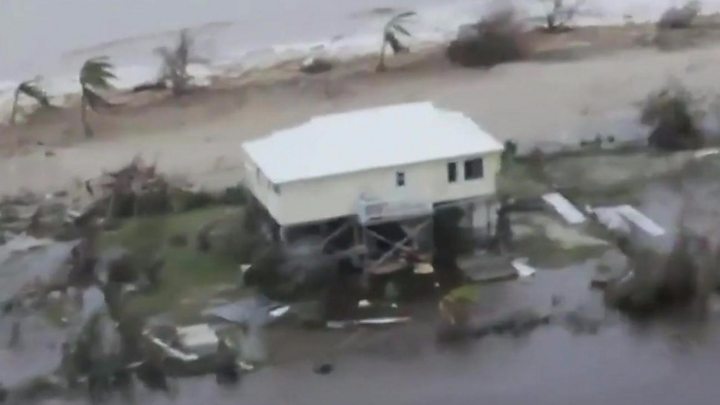 The Turks and Caicos Islands: widespread damage, although extent unclear
Barbuda: the small island is said to be "barely habitable", with 95% of the buildings damaged. Prime Minister Gaston Browne estimates reconstruction will cost $100m (£80m). One death has been confirmed
Puerto Rico: more than 6,000 residents of the US territory are in shelters and many more without power. At least three people have died
US Virgin Islands: damage to infrastructure was said to be widespread, with four deaths confirmed
Haiti and the Dominican Republic: Both battered by the storm, but neither had as much damage as initially feared
Are there more hurricanes to come?
Another storm, Jose, further out in the Atlantic behind Irma, was upgraded to a category four hurricane on Friday. Further strengthening of Jose is possible in the next day or so, according to the NHC.
Hurricane Katia, in the Gulf of Mexico, also strengthened and was upgraded on Friday to a category two storm, with winds of up to 160km/h (100mph).
A warning is in effect for the coast of the Mexican state of Veracruz and the storm is expected to make landfall on Saturday.