Hurricane Irma: Residents prepare for 'potentially catastrophic' storm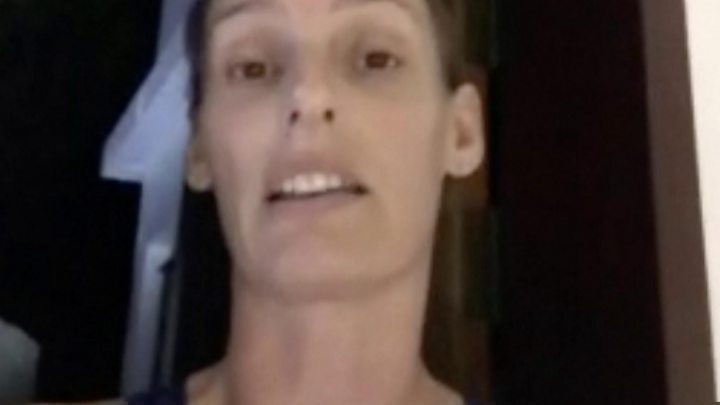 Hurricane Irma, the most powerful Atlantic storm in a decade, has hit the Caribbean, with officials warning of its "potentially catastrophic" effects.
The category five hurricane, the highest possible level, has sustained wind speeds reaching 300km/h (185mph).
It first hit Antigua and Barbuda, before moving on to Saint Barthelemy and Saint Martin.
It is then expected to move on towards Puerto Rico and the Dominican Republic.
In the US, Florida's Key West area has ordered a mandatory evacuation.
The French government, which runs Saint Barthélemy, more commonly known as St Barts, and Saint Martin, has said it is worried about thousands of people who have refused to seek shelter.
Major flooding has been caused in their low-lying areas, said the French weather office.
The eye of the storm first hit Barbuda, which has a population of around 2,000 people, at about 02:00 local time (06:00 GMT).
Winds gusted at 250km/h, before the recording equipment broke and no further readings were received.
"Early indications seem to show that Antigua has not been too badly hit, but we cannot say the same for Barbuda as we don't yet know," reported Antigua's ABS radio.
The Antigua Observer said it had received initial reports of roofs being blown off on both islands.
There have also been concerns for St Kitts and Nevis. President Timothy Harris said on Twitter: "All of our national security agencies have been fully mobilised and are on the highest alert."
Thousands of people have been evacuated from at-risk areas across the Caribbean. Residents have flocked to shops for food, water, and emergency supplies.
Airports have closed on several islands, which are popular holiday destinations, and authorities have urged people to go to public shelters.
The US National Hurricane Centre (NHC) said Irma was moving at a speed of 24km/h (15mph), saying that the storm was "potentially catastrophic".
There are hurricane warnings for:
Antigua, Barbuda, Anguilla, Montserrat, St Kitts and Nevis
Saba, St Eustatius and Sint Maarten
Saint Martin and Saint Barthelemy
The British Virgin Islands
The US Virgin Islands
Puerto Rico, Vieques and Culebra
Dominican Republic, for the northern region
Guadeloupe
The islands' populations range from about 2,000 each on Barbuda, Saba and Culebra, to 3.5 million in Puerto Rico.
Haiti, the Turks and Caicos Islands and the south-eastern Bahamas are on hurricane watch.
"No rest for the weary!" tweeted US President Trump, in reference to emergency operations being undertaken again in the country, less than two weeks after Hurricane Harvey made landfall in Texas.
Mr Trump has declared a state of emergency for Florida, Puerto Rico and the US Virgin Islands, mobilising federal disaster relief efforts for those areas.
In Florida's Key West, visitors will be required to leave on Wednesday morning, with residents due to follow in the evening.
"We're emphatically telling people you must evacuate. You cannot afford to stay on an island with a category five hurricane coming at you," said Martin Senterfitt, the emergency operations centre director in Monroe County in Florida.
In Puerto Rico, a 75-year-old man died during preparations for the storm.
Puerto Rican Governor Ricardo Rossello said the situation on the island was "something without precedent", as 460 emergency shelters were prepared, according to Reuters news agency.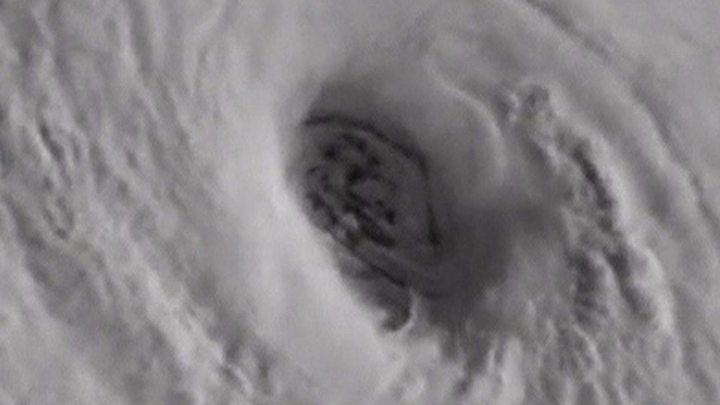 He ordered police and National Guard troops to help evacuate flood-prone areas in the territory's north and east.
The Bahamas is also launching the "largest evacuation in its history", according to Prime Minister Hubert Minnis. Plans have been made to fly residents from the south-east islands to the safer capital, Nassau, on Wednesday.
Alison Strand, originally from Staffordshire in the UK, is on the island of Anguilla. She said her family had spent several hours fortifying her home on the coast.
"Our house is 5m (15ft) above sea level and we're expecting 8m swells, so we're just crossing our fingers," she said. "We are expecting to lose our wooden roof."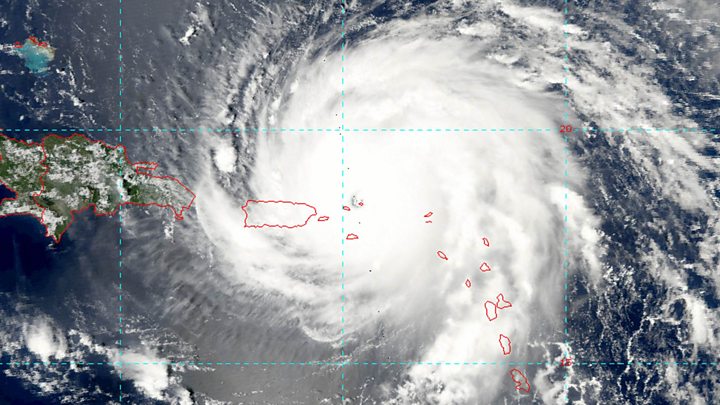 Carolyne Coleby, in Montserrat, said: "Irma is about to hit us full force."
"I am a goat farmer and have to consider my livestock. Last night I moved 20 goats to a backhouse at a hostel I manage which is on slightly higher ground," she said.
"I am hoping the galvanised roof of the backhouse doesn't fly off. I can't go to the shelter because I can't leave my animals.
Parts of Texas and Louisiana are dealing with the damage done by Hurricane Harvey in late August. But it is not yet clear what impact Hurricane Irma might have on the US mainland.
The mainland has not been hit by two category four hurricanes in one season since the storms were first recorded in 1851.
Texan officials told the Associated Press that 60 people are dead, or are feared dead, from Hurricane Harvey. Not all of these are confirmed.
A string of US stars, including Beyoncé, George Clooney and Oprah Winfrey, have reportedly signed up to take part in a fundraising telethon for victims. Hurricane Harvey Relief will air on 12 September.
Meanwhile, a third tropical storm, Jose, has formed further out in the Atlantic behind Irma, and is expected to become a hurricane by later on Wednesday, according to the US National Hurricane Center.
---
Are you in the region? Are you a holidaymaker unable to get a flight home or a resident who has been preparing for Hurricane Irma? If it is safe for you to do so, share your experiences by emailing haveyoursay@bbc.co.uk.
Please include a contact number if you are willing to speak to a BBC journalist. You can also contact us in the following ways: