Venezuela opposition holds silent march to honour dead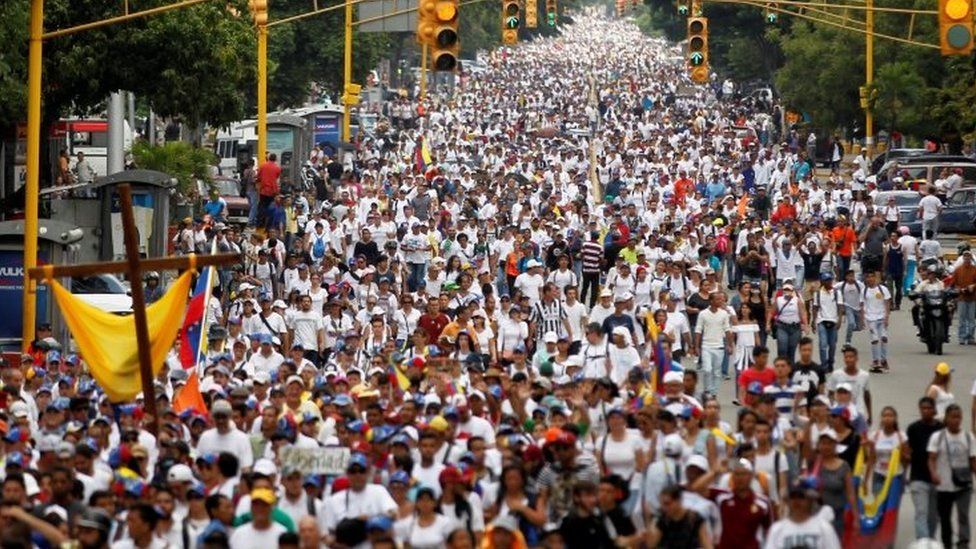 Thousands of Venezuelans dressed in white marched in silence to remember those killed in three weeks of protests against the government of President Nicolas Maduro.
In Caracas, some protestors were initially blocked from reaching the office of the Roman Catholic archdiocese but then let through.
Marches to Episcopal offices took place in cities across the country.
The opposition blamed the police and militias for the deaths of 20 people.