Ecuador man arrested over New York gold flakes theft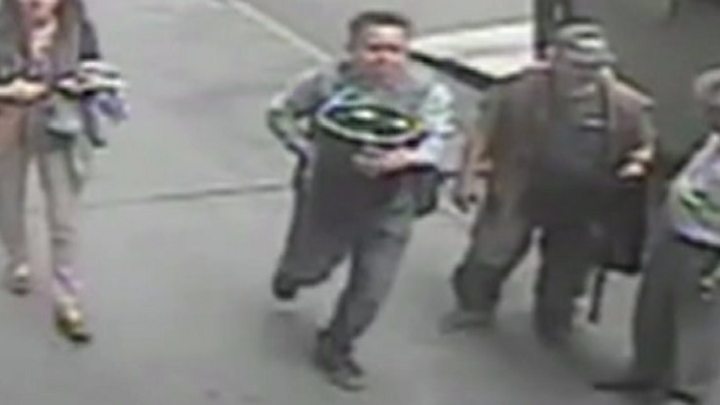 A man has been arrested in Ecuador accused of stealing an 86lb (36kg) bucket of gold flakes worth $1.6m (£1.2m) from a truck in New York.
Julio Nivelo, 53, was detained in the west of the country. His lawyers say he was not even in the US at the time of the theft.
Video footage captured the incident last year, showing a man struggling with the weight of the loot and having to put it down to rest.
The gold is yet to be recovered.