Fidel Castro's revolutionary lover dies at the age of 89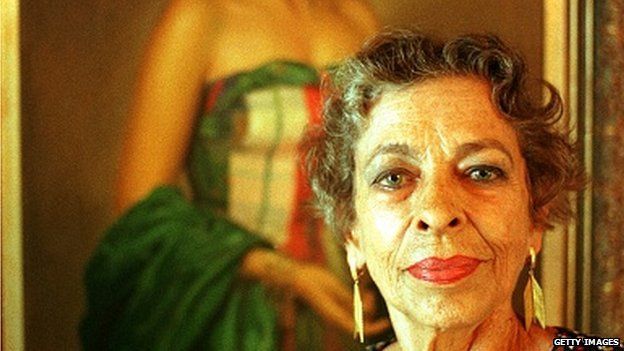 Natalia Revuelta, a Cuban socialite who emptied her bank account and sold her jewellery to support Fidel Castro when he was planning his insurgency, has died at the age of 89 in Havana.
She caught the eye of Fidel Castro when he was a young revolutionary in 1952.
He used her home for meetings when he was plotting the start of the revolution.
They later had an affair that produced a daughter, Alina, but they never married.
Natalia Revuelta was considered one of the most beautiful women in Cuba.
Blonde and green-eyed, she was a noticeable figure in Havana's social scene when she met Fidel Castro in 1952.
She was married at the time to a heart surgeon nearly twenty years her senior but observers said she appeared to have had an appetite for revolution and adventure.
She allowed Mr Castro to use her home for meetings when he was beginning to plot his insurgency.
She handed over all her savings to support his movement and later pawned her sapphires, emeralds and diamond jewellery for his cause.
The couple never married and Fidel Castro initially refused to recognise his daughter.
When he did, she was twelve years old and struggled to reconcile with her natural father.
In 1993, Alina left Cuba disguised as a Spanish tourist to live in the US.
Her mother Natalia was "one of an extraordinary contingent of beautiful and highly intelligent women who dedicated their lives to Castro and his cause", said one of his biographers, Tad Szulc.
Although Mrs Revuelta had little contact with the Cuban leader once their affair was over, she remained in Cuba holding various government jobs.
In an interview she once said she was never bitter that Fidel Castro put his revolutionary project first. But she added, "it took years to get him out of my heart."