'Colonial-era mass grave' found in Potosi, Bolivia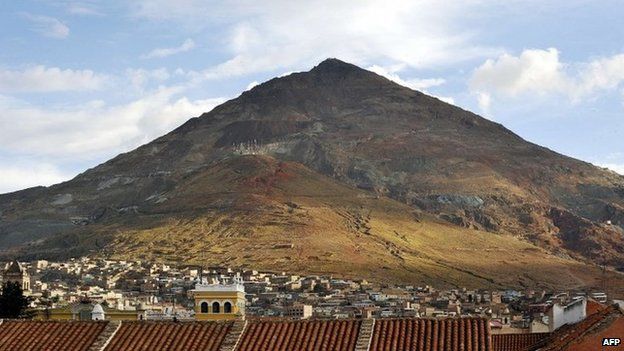 A grave containing at least 400 people has been unearthed in the Bolivian city of Potosi, with the remains thought to be those of colonial-era miners.
The grave was found by workers carrying out excavations for the construction of a new building.
The mine at Potosi became the world's biggest after silver was discovered there by the Spanish in 1545.
African and indigenous slaves worked the mines - it is estimated as many as eight million may have died.
The mines at Potosi were a source of huge riches for Spain until the end of colonial rule in the 19th Century.
"We are talking about a common grave found at about 1.8 metres (5.9 ft), and the human remains are scattered over an area of four by four metres," Sergio Fidel, a researcher at a museum belonging to Potosi's Tomas Frias University, told AFP.
The university intervened when it learnt that construction workers were piling the bones in a heap while work continued.
Last month the UN's cultural body Unesco put Potosi on its list of World Heritage Sites in danger because of "uncontrolled mining operations in the Cerro Rico Mountain that risk degrading the site".