Protestors arrested in Rio ahead of World Cup final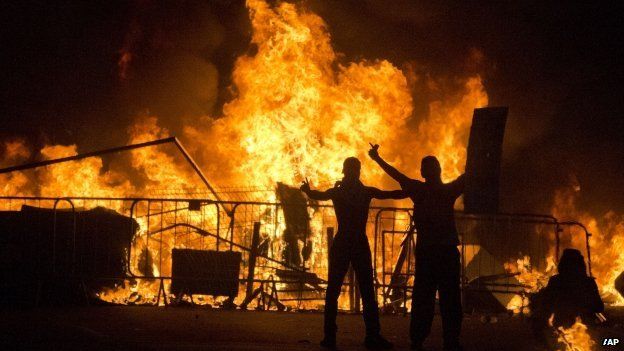 Police in the Brazilian city of Rio de Janeiro have arrested 21 people ahead of the World Cup final on Sunday.
Officers said those arrested were charged with being part of an armed gang and with acts of vandalism during demonstrations over the past year.
But human rights lawyers say the arrests were clearly an attempt to intimidate protesters.
Police have said four planned demonstrations can go ahead on Sunday in the city.
Officers displayed objects they had confiscated during the arrests including banners, gas masks, shin pads, and a loaded revolver.
The Brazilian Law Association said the arrests were unconstitutional and interfered with the right to peaceful demonstration.
The Brazilian authorities have put into place a massive security operation for Sunday's final with more than 25,000 police officers, soldiers and private security guards on duty in and near the city.