Brazil defends spying as 'different' from that of US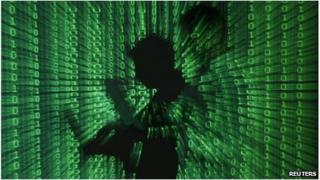 Brazil's justice minister has defended his country's spying activities, saying they were "completely different" from those carried out by the United States.
Jose Eduardo Cardoso said agents who photographed US, Russian and other diplomats in Brazil were acting lawfully.
Allegations about agents' activities were leaked in the national press.
Reports of email and phone spying on Brazil have prompted President Dilma Rousseff to postpone a visit to the US.
Brazil's counter-intelligence activities reports have caught the attention of the international media, with the New York Times saying they put Brazil in an "uncomfortable position" after it had harshly criticised the US authorities.
'Affront to sovereignty'
But Mr Cardoso said any attempt to compare Brazilian and US activities was a mistake.
"I see completely different situations. What happened in relation to Brazil and other countries was a violation. Emails and phone calls were violated, which is an affront to Brazilian sovereignty," he told reporters.
The minister described the alleged activities as "counter-intelligence" operations, intended to "verify whether other countries were spying" on Brazil.
The report leaked to Brazil's Folha de S. Paulo newspaper says agents from the national intelligence agency, Abin, followed and photographed diplomats from at least three countries: the US, Iran and Russia.
It has since been officially confirmed by Abin.
The US state department suggested Brazil's activities were routine.
"As we have indicated in the past, all nations gather foreign intelligence," it said in a statement, which also sought to reinforce the countries' "partnership".
Brazil was angered by revelations that the US National Security Agency (NSA) had hacked the computer network of state-run oil company Petrobras to collect data on emails and telephone calls.
The allegations of electronic espionage also led to Brazil and Germany asking the UN General Assembly to adopt a draft resolution calling for the right to privacy in the digital age.