Mexican police free kidnapped Spanish band Delorean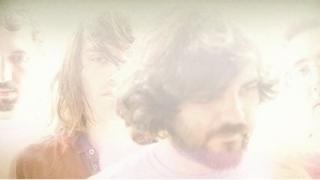 Police in Mexico City have freed members of Spanish indie band Delorean, who were kidnapped on Sunday by a criminal gang.
The four musicians were the victims of a type of crime increasingly popular in Mexico, known as "virtual kidnapping".
They were phoned in their hotel by someone posing as a policeman and told to move to a different hotel, where the kidnappers were.
The gang then demanded a ransom from relatives in Spain, police said.
The kidnappers seemingly left the musicians unguarded, but they were so scared that they did not try to escape.
The families eventually informed the police, who located the musicians 48 hours after they went missing. No arrests have been made.
The gang had demanded a £235,000 ($380,000) payment in order to release the band.
Delorean, an indie group formed more than 10 years ago in the Basque seaside town of Zarautz, was in Mexico to take part in an electronic music festival, Mutek.
The musicians were unharmed and in good health. They are expected to give a media conference when they return to Spain.
Earlier, the Mexican government published new figures showing that there were more than 105,000 kidnappings in the country in 2012.
The figure have caused surprise in Mexico as they are much higher than previous estimates, says the BBC's Will Grant.
Fewer than 2,000 of the kidnappings that took place last year were reported to police.