Call for probe into death of Jamaica 'cross-dresser'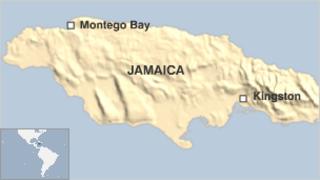 Human Rights Watch has called for Jamaican police to conduct a "thorough, impartial and effective investigation" into the killing of a 17-year-old boy reportedly wearing women's clothing.
Dwayne Jones was attacked by a group at a party after they discovered he was male, according to local media.
Police said he was stabbed multiple times and shot once.
Activists say Jamaicans who do not conform to gender expectations face mental and physical abuse.
In a statement released on Thursday, the New York-based HRW said Jamaican authorities needed to send an "unequivocal message that there will be zero tolerance for violence against lesbian, gay, bisexual and transgender people".
Mr Jones was found dead on 22 July near the northern city of Montego Bay.
Justice Minister Mark Golding has condemned the killing, saying police "must spare no effort" in finding the killers.