Brazil health authorities investigate MRI scan deaths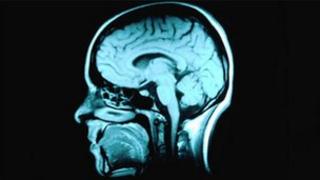 Brazilian authorities have suspended certain magnetic resonance imaging (MRI) scans in the city of Campinas.
The precautionary measure was announced after three patients suffered cardio-respiratory arrests and died after routine scans at a private hospital.
The patients were said to have had no serious underlying medical problems.
However, they had all been injected with a contrast agent to improve the visibility of their internal organs in the 3D images MRI scanners produce.
Health officials in Campinas, which is about 100km (60 miles) north-west of Sao Paulo, are currently investigating the deaths.
Low-risk procedure
The patients - a 25-year-old woman, a 36-year-old man and a 39-year-old man - were given MRI scans at the Vera Cruz hospital on Monday.
Minutes later, they reportedly started to feel ill and suffered cardio-respiratory arrests.
More than 80 other patients are said to have undergone MRI scans in Campinas on the same day but so far suffered no ill-effects.
MRI scans are widely used and generally considered to be of very low risk.
The health authorities are trying to establish a link between the victims, who are said to have had no serious illnesses nor common health issues.
But officials said the contrast agent given to them before their scans to enhance image definition was being treated as a possible cause.
All supplies of the chemical substance at the hospital has been seized and will be examined.
If the contrast agent was found to be responsible for the deaths, patients at other hospitals might be at risk because it was provided by a third party, the officials warned.
Until the cause of the deaths was established, all MRI scans using contrast agents, except in emergencies, had been suspended in public hospitals of Campinas, they added. The recommendation has also been reportedly sent to all private institutions.
The management of Vera Cruz hospital said it carried out nearly 2,000 MRI scans a month on average and there had never been any similar problems.