Dominica profile - Overview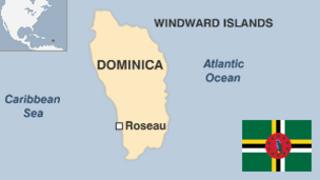 With few natural resources and a fledgling tourist industry, Dominica is attempting to reduce its reliance on bananas, traditionally its main export earner.
The trade has faced stiffer competition since the European Union was forced by the World Trade Organisation to phase out preferential treatment for producers from former colonies.
A mountainous, forested island with a year-round tropical climate, national parks, rare indigenous birds and the second-largest boiling lake in the world, Dominica is potentially a great tourist attraction.
Environment worries
But poor infrastructure and the absence of a large airport has impeded the industry's growth. The country is also vulnerable to hurricanes.
Plans to build an airport capable of taking large jet aircraft have raised concerns that an increase in visitor numbers and the rise of eco-tourism would damage the finely-balanced environment.
Offshore finance has had its problems too. For a time, Dominica was included on a list of countries deemed to be non-cooperative in the fight against money-laundering. The government tightened up banking rules and set up a financial intelligence unit.
Dominica has a relatively low crime rate for the Caribbean. Although it is among the poorest countries in the region, its differences in wealth distribution are not as marked as in the larger Caribbean islands.