Brazil hotels set to cut rates for June's Rio+20 summit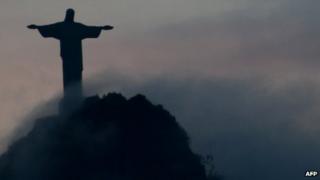 Rio de Janeiro hotel owners have agreed to cut prices during a major UN summit next month, amid fears that spiralling costs were putting off visitors.
The Brazilian government said room rates should now be at least 25% lower.
Some 50,000 visitors are expected in Rio for the UN sustainable development conference, taking place 20 years after the first Earth Summit was held there.
With demand outstripping supply, average prices had jumped to $818 (£514) a night, local media reported.
The move to cut prices came after talks between the government, Rio de Janeiro's mayor and local hoteliers and tourism operators.
A tour operator said it was ending its 25% management fee, while hotels will no longer require that guests book for a week, but just for the nights they plan to stay.
The high demand for rooms had seen rates for the summit jump at least five-fold.
Some delegates, including non-governmental organisations and the European Parliament, decided not to attend, citing costs.
The summit begins on 13 June, with the main events taking place 20-22 June.
Rio de Janeiro has a hotel capacity of some 30,000 rooms. To ease the pressure, the mayor's office urged residents to rent their flats.
The city's erotic motels, where guests usually book by the hour, have also been encouraged to offer their accommodation to summit participants.
There are concerns that accommodation problems could recur when Brazil hosts the 2014 World Cup, and two years later when Rio de Janeiro will stage the Olympic Games.