Bahamas opposition wins poll amid job and crime fears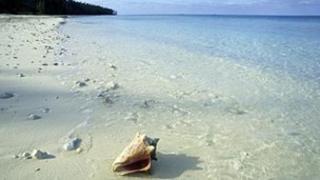 Bahamas' opposition Progressive Liberal Party has won the general election, amid concerns over a stalled economy and rising crime.
Party leader Perry Christie hailed a "magnificent victory" but said the country faced big challenges.
Prime Minister Hubert Ingraham, in office since 2007, conceded victory and said he was bowing out of politics.
The Bahamas, home to 350,000 people and heavily dependent on tourism, has seen unemployment rise to nearly 15%.
Mr Christie, 69, returns to the post of prime minister, which he held from 2002 to 2007.
"This has been a bitterly contested election and now it is over, it is time for national healing to begin," he said.
Analysts had predicted a close race between the Progressive Liberals and Mr Ingraham's Free National Movement.
The two parties have dominated political life in the Bahamas since independence from Britain in 1973.
The election campaign was dominated by worries over unemployment and a rising crime and murder rate.
Another key issue was oil exploration in Bahamian waters, which may contain some 1bn barrels, according to analysts.
Opponents fear drilling could harm the tourism industry that is vital to the 700-island archipelago.
Mr Christie has said he supports exploration but also vowed to protect the tourist sector.