Brazil judge rejects attempt to try former army colonel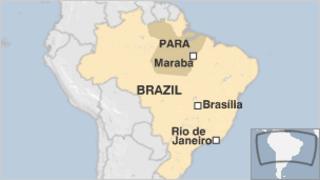 A Brazilian federal judge has blocked a move to try a retired army colonel for abuses allegedly committed during the country's military dictatorship.
Prosecutors wanted Sebastiao de Moura to face criminal charges over the kidnap of five leftist guerrillas in the 1970s.
But Judge Joao Matos ruled on Friday that the charges would run counter to Brazil's 1979 amnesty law.
Federal prosecutors who brought the case can appeal against the ruling.
Judge Matos, the federal judge in Maraba in the northern state of Para, said in his ruling: "To try after more than three decades to dodge the amnesty law and reopen the debate on crimes committed during the military dictatorship is a mistake."
The amnesty law grants immunity from prosecution for politically motivated crimes committed during the 1964-85 military dictatorship.
During that time, Col De Moura commanded troops fighting the leftist Araguaia movement.
Prosecutors concluded that there was enough evidence linking Col De Moura to the kidnapping and suspected torture of the five members of the communist guerrilla group in Para.
All five - three men and two women - are still missing.
A spokesperson for the prosecutors' office said they were meeting to decide on the next step.