Argentine minister Ivan Heyn dies at Mercosur summit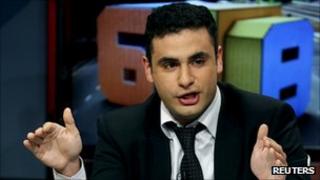 A senior Argentine official has been found dead at the Mercosur summit in the Uruguayan capital, Montevideo.
Undersecretary for foreign trade Ivan Heyn was found hanged in his hotel room, police said. He is thought to have taken his own life.
Mr Heyn, 33, was a rising star in the government of President Cristina Fernandez de Kirchner.
President Fernandez left a meeting in distress on hearing the news and was given medical treatment.
Mr Heyn's death appeared to be a suicide but the investigation was continuing, Uruguayan police spokesman Jose Luis Roldan said.
An economist and former student leader, Mr Heyn was appointed undersecretary for foreign trade following Ms Fernandez's reelection in October.
Trade agenda
Mercosur is a South American trade bloc comprising Argentina, Brazil, Paraguay and Uruguay.
The leaders of Venezuela and Ecuador are also attending the summit.
The main issue on the agenda was whether to admit Venezuela as a full member, a move that has long been blocked by opposition in the Paraguayan parliament.
South American leaders were also discussing how to protect their economies from global instability.
In its first act, the summit approved a free-trade deal with the Palestinian Authority (PA).
The agreement is the first between the PA and a trading bloc outside the Arab world.
Mercosur members have already recognised Palestine as an independent state.