Chile judge drops Father Fernando Karadima abuse case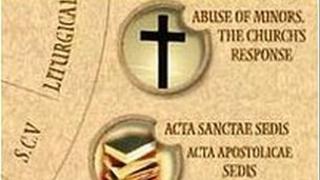 A judge in Chile has dismissed a criminal case against a Roman Catholic priest accused of molesting children.
Judge Jessica Gonzalez said the case against Fernando Karadima, 81, related to alleged events too long ago for it to go ahead.
But she did say that the allegations were "truthful and reliable".
The Vatican relieved Fr Karadima of his duties after an internal investigation found him guilty of sexually abusing children.
Judge Gonzalez said the statute of limitations had expired on the abuse allegedly committed against three minors.
She also dismissed a fourth case because she said it had not been clearly established the alleged victim was underage at the time.
'Shocking revelations'
The cases came to light last year when Chilean television broadcast a series of interviews with four men who accused Fr Karadima of abusing them.
In February, the Vatican found Fr Karadima guilty and ordered him to a life of "penitence and prayer" in a monastery in the capital, Santiago de Chile.
One of the alleged victims, Juan Carlos Cruz, said he was pleased with the judge's decision.
"The fact that she (the judge) said it was all true, that she backed up what we've been fighting for, that's very emotional," he said.
Fellow plaintiff Jose Andres Murillo agreed.
"Our main aim was not to punish Karadima, but to get vindication for our story, and to prevent similar things happening in future," he said.
The BBC's Gideon Long, in Santiago, says that before the allegations surfaced, Fr Karadima was one of the most respected and influential priests in Chile.
Our correspondent says Fr Karadima spent decades training young men to enter the priesthood, and regularly led mass at a well-known church in Santiago.
Chile is regarded as one of the most staunchly Catholic countries in Latin America.