Mariela Castro Twitter debut sparks Cuba dissident spat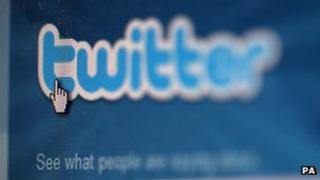 The daughter of Cuban President Raul Castro has made her debut on Twitter, only to be confronted by a dissident demanding free speech.
Mariela Castro is the head of Cuba's sexual education institute and a supporter of gay rights on the island.
Within hours of joining the internet site, she was challenged by Cuban dissident blogger Yoani Sanchez.
"Welcome to Twitter pluralism," Ms Sanchez wrote. "Here no one can shut me up or deny me permission to travel".
The internet activist - who has more than 170,000 followers on Twitter - questioned why Ms Castro's tolerance of gay rights did not extend to other areas of life in Cuba.
"How can you ask for acceptance in just one area?" she asked.
"When can we Cubans come out of the other closets?"
'Parasites'
Ms Castro responded by telling her critic she needed to study.
"Your focus on tolerance reproduces the old structures of power," she tweeted.
The daughter of the Cuban leader went on to thank her friends for "messages of support" and the "boring and mediocre" for spreading her tweets.
Later, she employed some of the revolutionary rhetoric made famous by her uncle Fidel, who ruled Cuba for nearly half a century before handing power to her father.
"Contemptible parasites," she tweeted. "Were you given the order by your bosses to reply to me in unison and with the same predetermined script?"
The public exchange of views between President Raul Castro's daughter and one of his most outspoken critics is very unusual in communist Cuba, where political opposition is banned and the media is controlled by the state.
Yoani Sanchez is a prominent figure in Cuba's small but vocal dissident movement, and one of the first to make widespread use of the internet.
She writes a prize-winning blog - Generacion Y - and relies on Twitter to communicate via her mobile phone when access to the internet is difficult.
According to official Cuban statistics, only 3% of the population have access to the web - the lowest figure in the western hemisphere - and internet speeds are among the slowest in the world.
Access is restricted and available only with government permission - although since 2009 Cubans have been able to use internet cafes, mostly in hotels, and there is a strong black market for internet connections.