Paraguay referendum backs voting rights for expatriates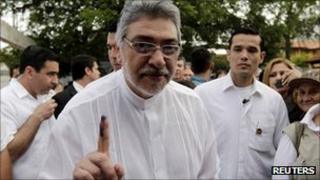 Voters in Paraguay have backed a proposal to allow citizens living abroad to vote in general elections.
Electoral officials said the measure was approved by 80% of voters, but turnout was put at just 12.5%.
President Fernando Lugo had urged people to approve the constitutional amendment, saying it would strengthen Paraguay's democracy.
More than half a million Paraguayans live abroad out of a population of about six million.
Most of them are in Argentina, followed by Spain and the US.
More than a million Paraguayans went into exile during the 1954-89 military rule of Gen Alfredo Stroessner.
Since then, migration has continued for economic reasons, as people move abroad to find work.
Groups representing migrants had been pressing for the right to vote.
The measure, which now needs to be approved by Congress, would mean expatriates could vote in general elections due in 2013.
President Lugo has said he does not want a second term, although his supporters have tried to change the law banning reelection.
The former bishop came to power in 2008 on a promise to do more for the poor, ending six decades of rule by the Colorado Party.
The ban on Paraguayans voting if they live abroad dates back to the constitution of 1992, which was introduced after democracy was established.