Major Mexican papers ban sex ads to combat trafficking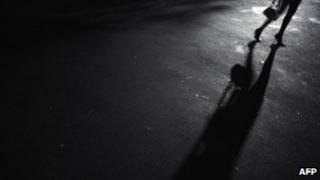 Some of Mexico's leading newspapers say they have stopped publishing most advertisements for sexual services.
El Universal said it had banned ads that could be used by people-traffickers to exploit men, women and children.
The Associated Press news agency reports that Reforma has also pulled sex ads from its papers.
Campaign groups say Mexico's criminal gangs force thousands of people into prostitution each year.
El Universal Executive President Juan Francisco Ealy said he had given the staff of his El Universal broadsheet and El Grafico tabloid paper clear instructions.
"We're totally cancelling our participation in this market, in El Universal and El Grafico and in our internet presence," he said.
He added there would be no more ads "of that nature".
Dangerous lure
Veronica Tapia of Grupo Reforma, which publishes the broadsheet Reforma and the tabloid Metro, told AP news agency they would also no longer accept ads promoting sexual services.
Neither Ms Tapia nor Mr Ealy specified what the exact guidelines for the ban were, and their tabloid editions continued to run advertisements for sex chat lines.
According to a report by the US State Department, Mexico is a large source, transit, and destination country for men, women, and children subjected to sex trafficking and forced labour.
The 2011 report says that "Mexican women, girls, and boys from poor rural areas are subjected to sexual servitude within the United States and Mexico, lured by fraudulent employment opportunities or deceptive offers of romantic relationships, including marriage."
In July, Mexican security forces arrested more than 1,000 people accused of links to human trafficking and sexual exploitation in Ciudad Juarez, on the US-Mexico border.