Brazil's transport minister quits in corruption scandal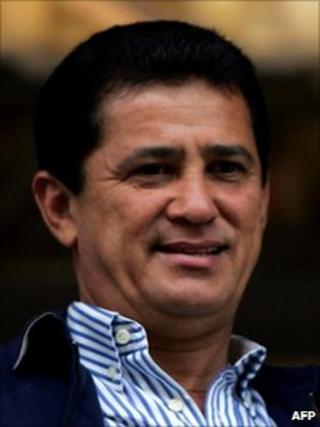 Brazil's transport minister has resigned over a corruption scandal in his ministry.
Alfredo Nascimento stepped down after a magazine alleged staff at his ministry were skimming off money from federal infrastructure contracts.
Mr Nascimento denies any wrongdoing, and says he will co-operate with any investigation.
He is the second member of President Dilma Rousseff's cabinet to resign over corruption claims in the past month.
Her chief of staff, Antonio Palocci, resigned after press reports questioned his rapid accumulation of wealth. He's also denied wrongdoing.
Mr Nascimento's resignation comes four days after a report in the Brazilian news magazine, Veja, accused four of his staff of charging apparently irregular commissions on state contracts.
The four were sacked from their jobs earlier this week.
Billion-dollar projects
The transport ministry released a statement on its website, declaring Mr Nascimento had himself requested that the authorities investigate the claims.
It said he had "decided to send a request to the Attorney General's office asking for it to open an inquiry" as he was determined to collaborate "spontaneously" in order to "clarify suspicions raised concerning the performance of the Transport Ministry".
It went on to say that he had authorised investigators to access his confidential banking and financial data.
This affair is not the only one to have involved people close to Mr Nascimento in recent days.
Another newspaper, O Globo, has questioned the apparent speed with which a construction company belonging to Mr Nascimento's son grew in a short space of time.
Construction is big business in Brazil at the moment.
Analysts say that the country has been trying to upgrade its transport network, so that it doesn't hold back a booming economy.
And Brazil's transport ministry is currently handling multi-billion-dollar projects for infrastructure development, many linked to the upcoming 2014 football World Cup and the 2016 Rio Olympics.