Ban on Mexico film Presumed Guilty is lifted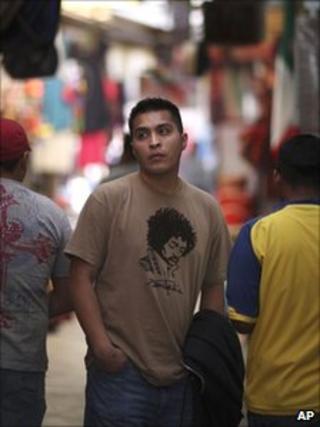 Mexican authorities have lifted a ban on a hit documentary that charts flaws in the country's justice system.
The interior ministry had ordered the distributors to accept a judge's order and pull the film, Presumed Guilty.
But another court has now overturned that ruling, saying that it was in the public interest for it to be shown.
The film, about a man wrongly convicted of murder, has been a big hit since opening in Mexico last month.
Last week, a judge in Mexico City ordered screenings of Presumed Guilty to be suspended, pending a complaint filed by a prosecution witness in the documentary.
He argued he had been filmed without permission and alleged his right to privacy had been violated.
The judge's ruling provoked a storm of protest and complaints about censorship.
Both the interior ministry and distributors Cinepolis appealed against it.
The ban has now been lifted, although the legal battle is set to continue.
No evidence
Presumed Guilty and the legal arguments over it have focused attention on the failings of Mexico's justice system.
The film had become the highest-grossing documentary in Mexico, attracting big audiences.
It tells the story of Antonio Zuniga, who in 2005 was sentenced to 20 years in prison for a murder he did not commit.
He was found guilty despite witnesses who said he was nowhere near the scene of the shooting, tests that showed he had not used a weapon and no indication of a motive for murder.
Two lawyers, Roberto Hernandez and Layda Negrete, became involved in Mr Zuniga's case and filmed their attempts to win his freedom.
There was eventually a retrial, during which a prosecution witnesses admitted he did not see Mr Zuniga fire a gun.
The judge nevertheless upheld the sentence, which was only finally overturned when Mr Zuniga's legal team appealed to higher judicial authorities.
Presumed Guilty has won a string of awards.
As well as attracting big cinema audiences in Mexico, pirated DVDs of the film have been selling well.