Q&A: Colombia's civil conflict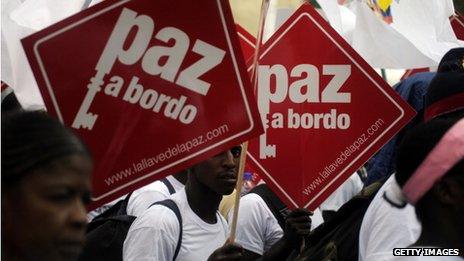 Colombia has suffered decades of civil conflict and has long been a major producer and exporter of illegal drugs such as cocaine.
Former President Alvaro Uribe, in office from 2006 to 2010, pursued a hard-line stance against left-wing guerrillas while making tentative peace overtures.
His successor, Juan Manuel Santos, took office in 2010 vowing to seek an end to the conflict. In October 2012, the government and the biggest rebel group, the Revolutionary Armed Forces of Colombia (Farc), launched peace talks.
Related Internet Links
The BBC is not responsible for the content of external sites.