Teenagers jailed for taxi drivers' murder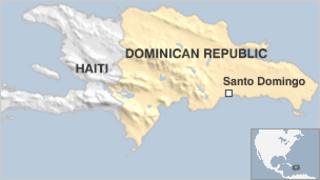 Five teenagers in the Dominican Republic have been jailed for three to five years for murdering seven taxi drivers and injuring two more.
The youngsters, who are 15 to 17 years old, carried out a string of taxi robberies in April, police said.
During the assaults, they shot two of the drivers and killed five others by forcing them to drink drain cleaner.
They also doused the bodies with drain cleaner to prevent them from being identified, police said.
The victims' relatives had demanded that the teenagers, three boys and two girls, be treated as adults and serve up to 30 years in prison, the maximum penalty for murder in the Dominican Republic.
The sentencing came a day after the government of the Caribbean nation banned the sale of several drain cleaners because they have increasingly been used in violent assaults.
In August an eight-month-old baby and its mother died after the woman's partner doused both with drain cleaner, police said.