Paraguay prison director suspended over porn scandal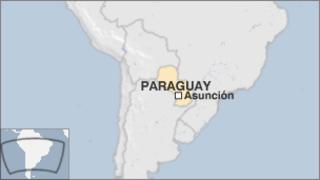 The director of the largest prison in Paraguay has been suspended after child pornography believed to have been shot there was found on a computer in the jail.
Prosecutors say a room featured in the videos was inside the prison.
They believe underage girls in the videos were befriended by convicts over the internet and then blackmailed into visiting them in jail.
Prison director Julio Acevedo denied any knowledge of the videos.
He also said underage girls were not allowed to visit prisoners without adult supervision.
But prosecutor Teresa Martinez said controls in Tacumbu prison were clearly non-existent or deficient.
Tacumbu, in the capital Asuncion, houses about 3,000 inmates.
Last week, the justice minister said he wanted to close the jail and move the prisoners to facilities outside the capital.