Brazil rescues farm workers from slave-like conditions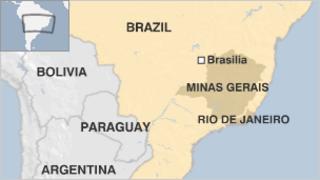 The Brazilian authorities say they have rescued 95 farm workers who were being kept in slave-like conditions in two south-eastern states, the official Agencia Brasil reports.
Forty-four workers at a sugar-cane plantation in Rio de Janeiro state were not registered and had no clean drinking water or safety equipment.
Another 51 workers were rescued from similar conditions at a strawberry farm in Minas Gerais state, it added.
The employees will be compensated.
Brazil's government launched a plan to eradicate slavery in 2002.
In May, Joao Pedro Stedile, a top official at the Movement of Landless Workers (MST), said 5,266 workers living in near-slave conditions had been rescued in 2008.
But he warned that there were likely to be four to five times more.