Publicly owned firms should 'face greater scrutiny'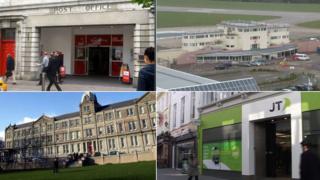 Publicly owned firms need to face greater scrutiny than private companies, says a Jersey politician.
The island's government agreed in November 2014 to extend the Jersey Freedom of Information (FOI) law to cover publicly owned companies but have not implemented the change.
Deputy Kirsten Morel, Chairman of the Economic Affairs Scrutiny panel, said the government should get on with it.
The Council of Ministers said they are considering their priorities.
A spokesman said the new council was only chosen in May.
The States of Jersey Development Company (JDC) said it "should not be covered" by the FOI law as profits "could be severely affected" through FOI claims.
CEO Lee Henry said the firm, which is wholly owned by the States "is already subject to public scrutiny" as it could be questioned by scrutiny panels and States committees.
Deputy Morel said publicly owned companies "must expect to be placed under greater public scrutiny" than private companies.
He said: "Many private companies would argue that there isn't a level playing field at the moment because of States-owned companies' proximity to government."
In the UK and the Isle of Man the Freedom of Information Law already covers government, council and crown owned companies.
Guernsey has no Freedom of Information law but does have a code of practice for access to government information.
---
States-owned companies
Jersey Electricity - majority owned monopoly electricity company (not covered)
JT Global - wholly owned telecom company (not covered)
Jersey Post - wholly owned postal company (not covered)
Jersey Development Company - wholly owned development company (not covered)
Visit Jersey - independent tourism body with States grant (not covered)
Jersey Finance - independent finance industry body with States grant (not covered)
Andium Homes - wholly owned social housing company (covered)
Ports of Jersey - wholly owned ports and harbour company (covered)
---