Jersey seizes £59m of criminal assets in a decade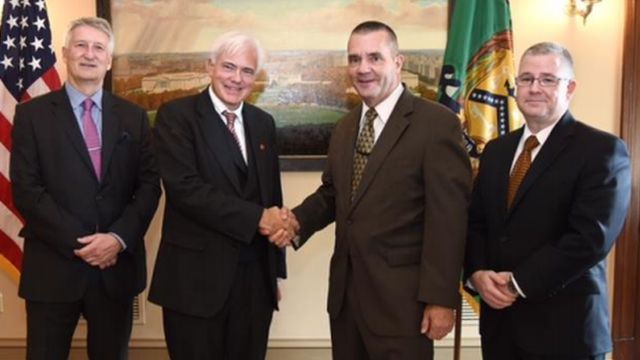 Assets totalling nearly £59m have been confiscated from criminals connected to Jersey over a 10-year period, figures obtained by the BBC show.
A transparency campaigner said the return was "relatively modest" for an island "vulnerable" to money laundering.
Island authorities believe the amount demonstrates financial crime is being fought effectively.
It was seized by island and international law enforcement agencies, with a proportion being re-invested to tackle crime on the island.
John Christensen, a former Jersey government advisor turned campaigner, says law enforcement agencies struggle to deal with complex money laundering operations using multiple "secrecy jurisdictions".
Mr Christensen described the island as "vulnerable to abuse" partly because of its proximity to London, a target destination for the proceeds of crime.
"These complex structures are generally used to deter law enforcement agencies from pursuing expensive and time-consuming investigations," he said.
He hoped Jersey would adopt additional measures to curtail financial secrecy, including a public registry detailing business owners.
A spokesman for Jersey's Law Officers' Department said the figures demonstrated the effectiveness of anti-money laundering laws and "years of painstaking work".
"Jersey is no place to hide the proceeds of crime," he said.