Clinton Pringle death: Suspended jail term for driver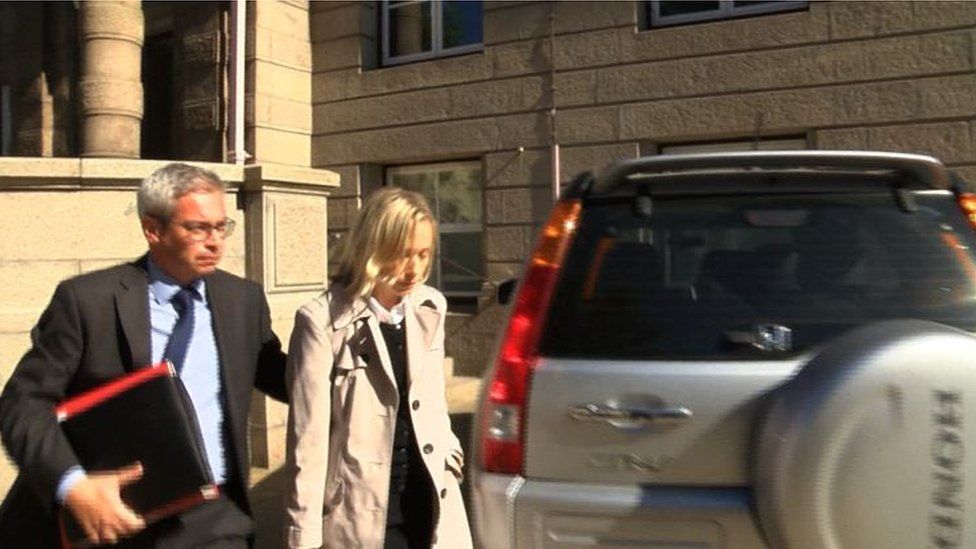 A woman who ran over and killed a three-year-old boy has been given a suspended jail sentence.
Clinton Pringle was crossing a street while on holiday in Jersey in June 2016 when Rebekah Le Gal failed to see him and hit him with her van, the Royal Court heard.
He died three days later in hospital from "catastrophic injuries".
Le Gal, 39, from Mont Millais admitted causing death by careless driving.
She was jailed for eight months, with the sentence suspended for two years.
The prosecution said Le Gal had failed to notice other road users and road signs and was not paying attention.
She was acquitted of causing death by dangerous driving at an earlier trial.
Clinton's parents Stacey and Michael Pringle were on holiday from North Lanarkshire in Scotland when the crash happened.
Following the trial, Mrs Pringle said she "wished she had died that day instead of Clinton", adding her "heart stopped that day because of the pain".
The family had been crossing Tunnel Street on their way to Millennium Town Park in St Helier when it happened.
The court heard Le Gal had sent a text at the wheel shortly before the collision.
But a trial last month found that her phone use had not caused her to knock down Clinton.
The defence said the road layout in the area "directly contributed to the tragedy" and the parish of St Helier bore some responsibility.
Le Gal is the first person to be sentenced for causing death by careless driving in Jersey since the offence was introduced to the island two years ago.
She was also disqualified from driving for two-and-a-half years.