States reform: Electoral districts shrink to six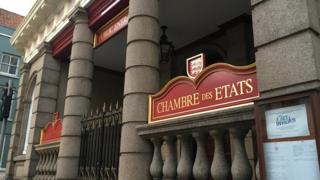 Jersey's government has voted to change the way its assembly is formed.
While an amendment meant the island-wide role of senator will remain, the States of Jersey electoral districts will be altered.
The 17 districts currently in force for deputies will be replaced by six larger areas. The number of members will drop from 49 to 48.
A call for the public to have their say on the changes in a referendum was defeated, but could return later.
The changes won't affect the way senators and constables are elected.
A complicated exchange of political gesturing saw Deputy Andrew Lewis threaten to withdraw his reform proposals.
He was unhappy with the amendment from Senator Lyndon Farnham, which stripped away many of the more radical proposals to shape the island's government.
These included abolishing the role of senator and shrinking the size of the assembly from 49 to 44.
The changes will come into force at the next election in 2018.