Jersey's Tamba Park plans £12m expansion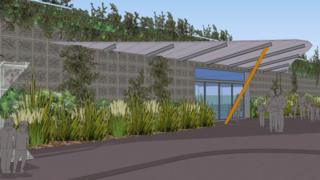 A Jersey fun park is planning a £12m expansion with an ice rink, karting and mini golf.
The Tamba Park website also reveals plans to build 15 houses to help fund the development.
The firm said the expansion will help rejuvenate the island's entertainment industry, which has "taken a sharp decline" over the past few years.
It is getting feedback from the public before submitting a planning application.
Tamba currently offers attractions such as a replica dinosaur exhibition, boat rides and a mini arcade.