Pension payments to increase by 2.1% in Jersey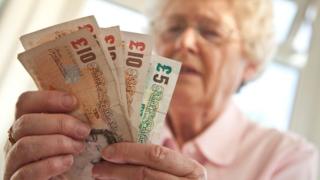 Pension payments in Jersey will increase in line with the island's average rise in earnings, the government has announced.
The States confirmed pension payments would go up by 2.1% on 1 October, to match the increase in average weekly earnings over the past year.
Currently full-rate pensioners get £199.99 from the States, which will rise to £204.19.
The new rates will affect about 30,000 pensioners.