Man jailed for 10 years for child abuse in Jersey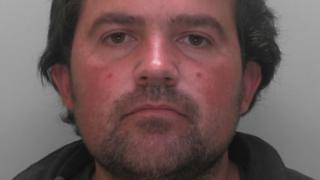 A man has been jailed for 10 years for indecently assaulting a child.
Jose da Costa, 36, originally of Venezuela, was convicted in May after pleading guilty to two counts of indecent assault.
The attacks on the child, who cannot be named, took place in Jersey between 2005 and 2008.
Passing sentence on Tuesday at Jersey's Royal Court, Commissioner Sir Michael Birt said the assaults must have been "terrifying for the young victim".
He described them as "very serious and cruel offences" and said the sentences must "reflect society's condemnation" of such behaviour.
Da Costa was sentenced to nine years and four months imprisonment for the first count, and 10 years for the second count to run concurrently.
He was also prohibited from being alone with any female below the age of 16-years-old for 15 years, unless another adult over the age of 21 was present who knew of his convictions.
Sir Michael said the court had voted not to deport Da Costa because Jersey had been his home for 18 years and he had family connections to the island.