Channel Islands travellers face ferry cancellations after fog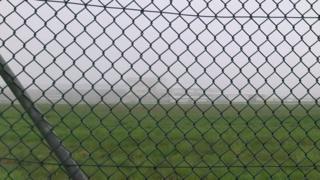 Hundreds of travellers faced delays and cancellations because of fog and faults in the Channel Islands' busiest tourist week of the year.
Sailings between the islands and Poole were cancelled because the Condor Liberation developed a fault, which will cause further problems on Tuesday.
On Sunday, up to 1,000 passengers were left stranded after heavy fog caused flights to be cancelled in Jersey.
Some passengers were told there would be no return flight until Wednesday.
FlyBe flights to Edinburgh, Manchester, Exeter and Southampton were cancelled on Sunday as well as Easyjet flights to Gatwick, Liverpool and Glasgow.
An Easyjet spokesman said they were looking at increasing the size of the aircraft operating into Jersey to accommodate more passengers.
She said: "Although this is beyond easyJet's control, we would like to apologise to affected customers and thank them for their understanding.
"We sourced hotel accommodation for as many passengers as we could and also informed passengers that if they found their own accommodation we would reimburse them."
The company said they were operating eight flights into Jersey earlier and passengers could cancel and receive a refund or rebook when a flight was available.
Condor said engineers were working "around the clock" to rectify the engine issue, but would need to take the Liberation out of service.
Altogether 1,700 ferry passengers were due to have their trip cancelled on Tuesday because of the fault
Alan Donald, from Ports of Jersey, said: "It is the peak of the summer season, so a lot of flights are already booked so it is difficult to book passengers in.
"This is the time of the year where airlines don't have spare capacity to arrange additional flights. This is particularly affecting EasyJet services.
"We believe some on EasyJet could be facing three or four day delays."